Niebuhr, Nazis and 'America First'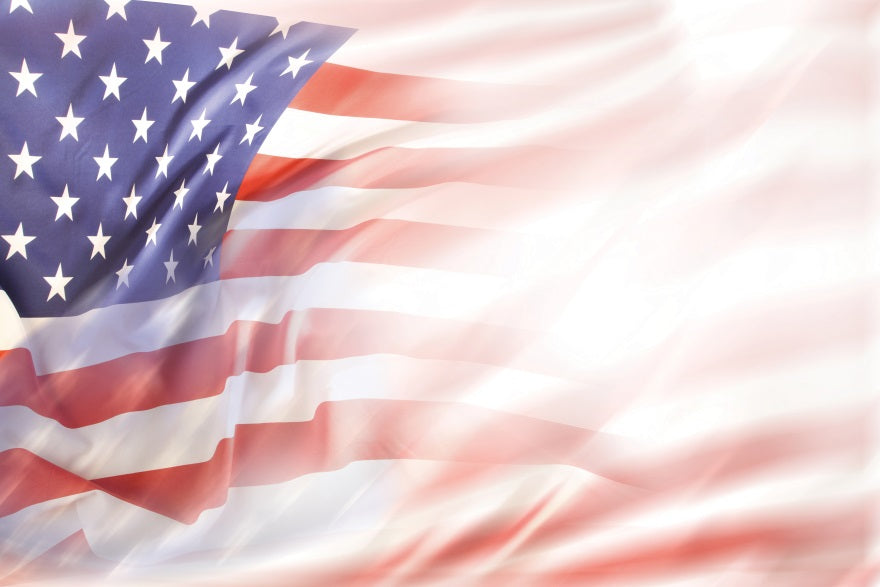 Have you noticed arguments about moral equivalence making a comeback? You've likely heard them: the idea is that a comparison between good or bad, better or worse cannot be made about parties in a conflict because all sides are equally to blame.  Well, three recent instances in the US captured my attention.
First, in an interview,[1] the lately retired Bill O'Reilly asked President Donald Trump whether he respected Putin, to which he replied, 'I do respect him.' O'Reilly said, 'But he's a killer…. Putin's a killer.'
Trump shrugged: 'There are a lot of killers. We've got a lot of killers. What, do you think our country is so innocent?'
Trump's concept of moral equivalence surfaced again, more recently and grievously, in his attempted defense of the indefensible following the Charlottesville riots in August. There were 'very fine people' on 'both sides' of the pro-Nazi and anti-Nazi conflict, he reiterated days after the violence.  'I do think there's blame on both sides.'[2]
And, it seems, his logic is contagious, shared by members of his evangelical support base. In a recent Washington Post opinion piece,[3] which noted the way that Charlottesville had done little to dislodge evangelical support of Trump, Gary Abernathy highlighted their moral equivalency pattern of argument. 'These voters,' he argued, 'see Trump's flaws but perceive him as a fellow sinner willing to fight the forces of the establishment on their behalf.' He cited a typical evangelical preacher who argued from scripture that 'God uses rulers who aren't themselves godly', such as King David, who, though a murderer and adulterer, was a king 'after God's own heart'. Abernathy's opinion piece concludes (approvingly): 'They know Donald J. Trump is not worthy of the grace of God, because neither were they—which, to them, is the mystery and beauty of this undeserved gift.'
Who is to point the finger, if we are all sinners?
These moral equivalency lines of argument are strikingly similar to those used by the original 'America First' movement of the late 1930s and early 1940s. That movement, from which Trump's administration has unwittingly taken its policy branding, was forged out of an unholy coalition of far right Nazi sympathizers and left-leaning Christian pacifists, each of whom opposed US intervention in WWII.
Kirby Page—an exemplar of the Christian pacifist position—penned a widely circulated tract entitled, 'How to Keep America out of War'[4]  which invoked classic moral equivalence. 'What would Frenchmen or Englishmen or Americans have done if they had stood in German shoes during those years [of the Versailles settlement]?'  Americans needed to understand, Page argued, that the causes of the present war lay in nationalism, imperialism and militarism, in which the British, French and Americans were as bad, if not worse than the Germans. Germany's longing for imperial expansion was merely the hunger of a 'have not' which envied the smug 'haves' such as Britain and America.
Theologian Reinhold Niebuhr—at the cost of his friendship with Page—opposed this moral equivalence in his 1940 essay 'Why the Christian Church is not Pacifist'.[5] For Niebuhr, the very attempt to shape a nation's approach to international conflict based on NT pacifist norms produced a politics incapable of making relative decisions over relative goods, and thus led to a preference for 'peace' over conflict, even if that peace involved Hitler's subjugation of Europe. At base, argued Niebuhr, was a 'heresy,' a failure to account for power, evil, coercion in all realms of human existence, whether in overt or covert forms. Neutrality was no neutrality at all, but rather 'irresponsibility'.
Niebuhr's recovery of Pauline and Reformed conceptions of original and universal sin[6] in the late 1930s, together with his social gospel nose for matters of structural justice, led him to reject a simplistic, lazy moral equivalency—as per the message of evangelical support for Trump, 'we, like Trump, are all sinners needing grace'. Instead, he urged the need for a discerning, justice-oriented politics that had the OT prophets' instinct for puncturing the self-congratulatory pretensions of the powerful.
I find Niebuhr's words to the first America Firsters have traction in responding to the second lot too.
[1] http://edition.cnn.com/videos/politics/2017/02/05/trump-putin-oreilly-innocent-sot-harlow-sciutto-nr.cnn
[2] https://www.cnbc.com/2017/08/15/read-the-transcript-of-donald-trumps-jaw-dropping-press-conference.html
[3] https://www.washingtonpost.com/opinions/why-most-evangelicals-dont-condemn-trump/2017/09/01/64baab1c-8e79-11e7-91d5-ab4e4bb76a3a_story.html?undefined=&utm_term=.e9aa47981913&wpisrc=nl_most&wpmm=1
[4] https://archive.org/details/HowToKeepAmericaOutOfWar
[5] http://lib.tcu.edu/staff/bellinger/rel-viol/Niebuhr-not-pacifist.pdf
[6] https://www.academia.edu/28924048/An_Exception_to_Exceptionalism_A_Reflection_on_Reinhold_Niebuhrs_Vision_of_Prophetic_Christianity_and_the_Problem_of_Religion_and_U.S._Foreign_Policy
1 Response
Leave a comment
Comments will be approved before showing up.