Who of you will join me?†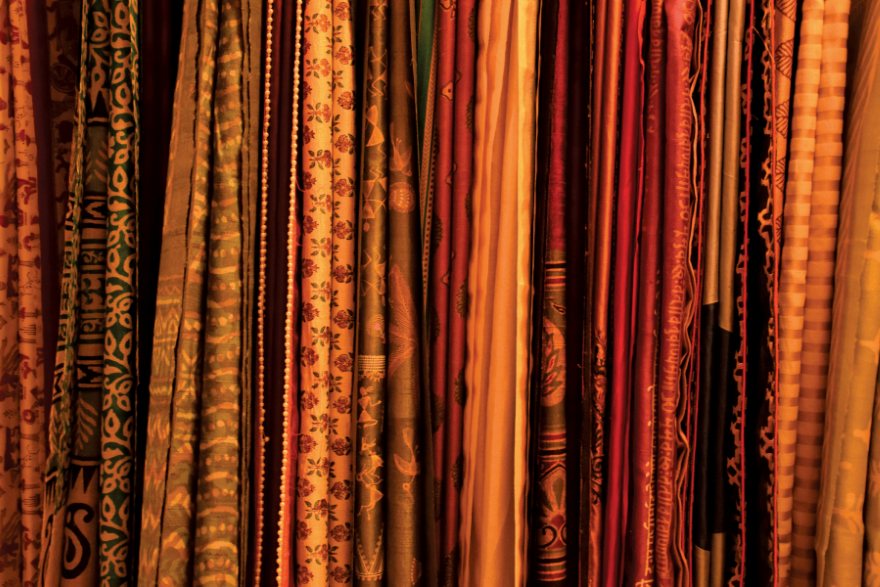 †Poem originally published in Dave Andrews, Building a Better World: Developing Communities of Hope in Times of Despair 20th Anniversary edition (Morning Star Publishing, 2017), p162-5. Reprinted with permission.
***
There is precious little acceptance 
in our society
of the changes in our bodies,
brought about by sacrifice,
by the giving of life to others.


People want us to look 
unscathed, unscarred, 
without the sagging in our breasts, 
the stretch-marks on our stomach, 
the lines of strain and struggle.

People want us to look 
ageless, timeless, 
with the model body of a young girl, 
with long flowing hair, 
fair skin, 
firm upright breasts, 
tight muscled tummy, 
slim thighs and long legs. 

The image of the lithe and slender 
is what men lust for. 
The image of what men lust for 
is what women strive for. 

Where is the place for the beauty 
derived from love 
and developed through sacrifice? 

Where are the people 
who will celebrate 
the signs of someone 
who has given themselves 
to others, through touch, 
in tears, with love, 
unnumbered times? 

Who of you will join me 
in forsaking the images 
we idolize in our society? 

Who of you will join me 
in turning away 
from the mirror 
toward the door 
that leads to 
the needs of others? 

Who of you will join me 
in the risk of being worn out 
of being wrinkled, 
of being thrown away? 

'We are not fools, 
who give what we cannot keep 
to gain what we cannot lose!'
***
"For me, 'beauty' is living life in a way that shines - supporting, sustaining and inspiring others. When I lived in Delhi I especially admired the beauty of the Rajasthani women, with their babies on their hips, carrying piles of bricks on their heads for the bricklayers on building sites, beneath the oppressive heat of the Indian summer sun, to earn a few meagre rupees as day labourers to feed their needy families, and doing it in their brightly coloured saris with such strength, such style, such dignity, and such grace. I was constantly challenged by Mother Teresa to do 'something beautiful for God' myself." – Angie
***
Angie Andrews was born Antonia Bellas in 1951, the first daughter of eight siblings, in a large Greek-Australian family. When Angie was 18 years old, her beloved Aunt Olga died. Olga had been struck down with multiple sclerosis and abandoned by her husband in her time of need, but because of her faith, had endured her fate with great grace. Angie, determined to emulate her Aunt's example, decided to follow in the footsteps of the resilient Jesus herself.
In 1973, Angie and her new husband Dave Andrews were confronted by the call of Jesus to 'sell everything. give it to the poor and follow him'. Floyd McClung invited them to join his community, 'Dilaram –The House of the Peaceful Heart', that was providing support for sick and strung out travellers in Kabul. Angie and Dave promptly sold their house, and everything they had, and travelled to Afghanistan. It was there, learning to care for dying, freaked-out, lice-infested, drug addicts, that Angie embraced a hands-on practice of compassion that came to characterise her life. 
When war broke out Angie and Dave had to leave, but instead of returning to Australia, they set out with nothing more than some friends and the packs on their backs to set up Dilaram in New Delhi. It was there Angie, a nervous person, decided she needed to take risks in reaching out to people in great need, beyond the security of the community, by going to live with the heavy-duty, hard-core junkies in the back streets of Old Delhi. There she befriended Gerhard, a morphine addict, who became a disciple, kicked his habit, studied theology and now serves as a Baptist pastor and life coach with troubled young people.
Later, with some Indian friends who were inspired by Dilaram, Angie and Dave started 'Aashiana', out of which grew Sahara, Sharan and Sahasee—communities dedicated to working with slum dwellers, sex workers, drug addicts, and people with HIV/AIDS in India. It was in the context of these communities they raised their children.
In 1984 Angie and Dave were forced to leave India and return to Australia. With a few friends, they started the Waiters Union, a community network committed to working with marginalised people in the Brisbane suburb of West End.
In 1989 Angie established the West End Migrant and Refugee Support Group. To ensure the safe arrival of refugees from refugee camps, she was involved in lengthy negotiations with government departments. The Group partnered with TEAR to organise the Refugee Airfare Loans Scheme to provide Humanitarian Entrants with no-interest loans to pay for their airfares. They assisted over 100 refugees and there was 'not a single default' in loan repayments. 
Angie recruited and supervised volunteers to help with immediate to long-term settlement: from welcoming and linking refugees to support systems, to forging links with work, church and community. They advocated for asylum seekers and in some celebrated cases successfully fought against wrongful deportation.
Angie also ran many groups in her home, including a Torture and Trauma Support Group until some members were able to establish Queensland Program of Assistance to Survivors of Torture and Trauma (QPASTT). The most famous was the Refugee Sewing Group that ran for 20 years. Started to create a safe meeting space for new arrivals to meet Australians, give women a chance to speak English in a non-threatening environment and learn to sew cheap, culturally appropriate clothes for their families, and it eventually became an income-generating project. Other similar ventures included a Cooking Co-op to generate income for a few refugee women, and establishing a Mobile Food Service providing great traditional Eritrean food.
Angie says 'The thing I have held most dear through the years is a vision of hospitality as a way of life. I believe it is the legacy of Jesus, which I want to pass on to my children and to my children's children.'
Angie Andrews, with her husband Dave and their family, lived and worked in intentional communities with marginalised people for more than 40 years.
SOURCES
Angie Andrews, The Gospel According To Angie (Frank Publications, 2011).
Dave Andrews, Down Under: In-Depth Community Work (Mosaic, 2012).
Dave Andrews, Out And Out: Way-Out Community Work (Mosaic, 2012).
Leave a comment
Comments will be approved before showing up.