Jesus, Take the New Ball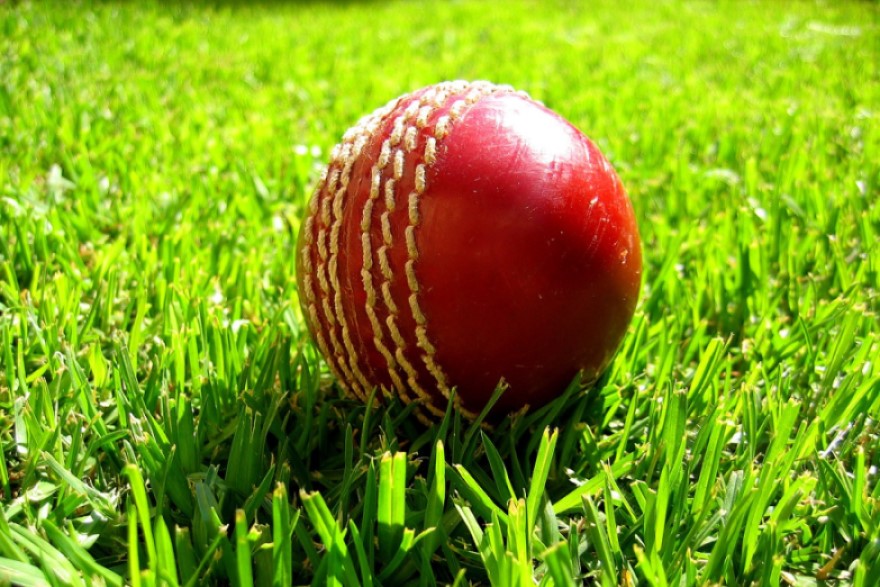 Image: wikimedia.org/wikipedia/commons/
A few summers ago I was playing a cricket match for my local club and our team was in a situation where my batting partner and I had to survive 10 overs in order to draw the match.  My partner was a proficient batsman who was untroubled by the bowling attack of the opposition, while I, the number 11 (non-cricket fans read: team's worst batsman) was struggling, and in danger of causing our team's defeat. In the penultimate over I rushed through a single to get off strike and caused my partner to be run-out—except that the umpire (a member of my team) refused to give it out. At this point the match descended into pandemonium, with the captain and senior players giving their views on the decision to the umpire in no uncertain terms, and providing me with some batting advice. I politely suggested we get on with it. In the handshaking after the final ball I refused the captain's hand because I felt that I couldn't say 'good game' to him in good conscience after some of the things he had said the over before.
This incident raised several questions for me. Was my teammate right to give it not out? Were the opposition right to argue his decision? Was it right for me to refuse the captain's hand? And will I ever bat higher than number 11?
The ethics of sport has been a hot-button issue in recent times with the Australian cricket team's ball-tampering scandal. The outrage and fallout that resulted made it clear that the Australian public found the incident morally reprehensible—ultimately resulting in lengthy bans for three players, including captain, Steve Smith. Upon Smith's return he was jeered and booed resoundingly. In this case it was clear what the right thing to do was, but in many circumstances ethical issues in sport come in shades of grey rather than black and white. In rugby, for instance, a player who is good at stealing the ball or effecting penalties in the ruck will be celebrated for their trickery. Former All Blacks captain, Richie McCaw, is alleged to have only occasionally obeyed the laws of the game in a ruck. After his retirement, there was a movie made about him—presumably now part of the New Zealand primary school curriculum! Yet when cricketer Cameron Bancroft tried to get a subtle advantage and evade the umpires by using sandpaper on the ball, he and his teammates were met with global opprobrium and hysterical cries of 'think of the children!'
How should a Christian conduct themselves in the sporting arena? Does the Bible have anything to say about sport anyway? As far as we know, Jesus didn't ever play sport, as much as his control of the wind would have made him a handy opening bowler.
The Bible has much to say about Christian life and behaviour. The Christian is instructed to 'let your manner of life be worthy of Christ' (Philippians 1:27) and 'not be quarrelsome but kind to everyone' (2 Timothy 2:24).  Sport is frequently played in public contexts, and Christians should be aware of how outsiders view their behaviour, as it reflects on our Lord and his gospel (1 Peter 3:16-17, Titus 2:6-8). A Christian who is mindful of this is unlikely to start arguing with the referee, mouthing off at the other team, or becoming overly aggressive.
Personally, I've been guilty of following my sporting pursuits into sin many times, whether through bad sportsmanship, losing my temper, or valuing sporting success so highly that it has become an idol. It's important for me to remind myself that the Christian mission applies to all areas of life, including sport.
As a player, is the way I conduct myself worthy of a follower of Jesus? Is my speech towards my competitors gracious and seasoned with salt (Colossian 4:5)? What is my motivation for playing? Is it to bring glory to myself? Do I leave my faith at the boundary of the sporting field? Does playing Sunday sport impact my church attendance?
As a fan, do I prioritise supporting my team over supporting my church family or biological family? How important is it to me that my team wins? Will I enjoy the game even if they lose? Will a loss cause me to be obnoxious to my fellow spectators, or my family? Would an observer of my life say that I primarily follow Jesus or the Australian cricket team?
Yet sport also provides a context to show good conduct—conduct that is worthy of a follower of Jesus. Correcting an incorrect call from the referee that went your way; taking care of an injured player; showing grace in victory, and in defeat. Personally, I wish I'd shaken the hand of the captain in the cricket game I mentioned earlier. I missed an opportunity to show him grace.
Ethical decisions in sport are often not straightforward. Are inherently violent sports like boxing suitable for Christians to play or support? To what extent should an opposition's weaknesses be exploited (within the constraints of the rules)? Does professionalisation compromise the fundamental nature of sport? If your team is rescheduled to play a game on a Sunday, is it better to miss church so you don't let your teammates down, or refuse to play to show the seriousness of your church commitment?
In such areas, discernment is needed, and a heart seeking to serve the Lord in this area of life, as in all areas. 
Whatever you do, do all to the glory of God. (1 Corinthians 10:31)
Jethro Dickens is presently a Ministry Trainee at All Saints church in Belfast, working with students at Queen's University.
Leave a comment
Comments will be approved before showing up.