Humanity 2.0?: Introduction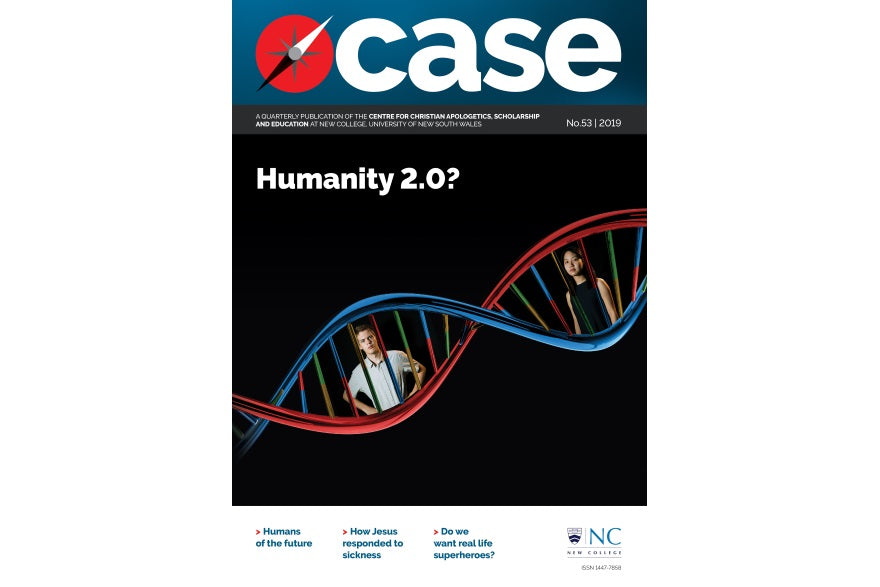 'Fool! This night your soul is required of you.' With these discordant words, Jesus ends his story of a man who works for and achieves everything but omits God from his considerations (Luke 12:16-21). In this and the next edition of Case Quarterly we reflect on the contemporary human quest for achievement, success and security.
Our next edition will consider the now popular ideal of well-being, and our aspirations to be happy, healthy and wise. This present volume focusses on prospects for a new humanity in a time of unprecedented scientific and social experimentation.
Dr Denis Alexander has kindly prepared a concise summary of the 2018 New College Lecture material, explaining recent advances in biotechnology and the possibilities these open up for human healing and enhancement. He discusses whether a sharp distinction can be drawn between these two ends and examines how they are viewed from within various rival worldviews.  Dr Alexander's full lectures will be made available via the CASE website in due course (NOW AVAILABLE HERE) but for the present, the audio for Lecture 1 is available via the ABC Big Ideas program and Lectures 2 and 3 are on the CASE Facebook page.
As Andrew Sloane elegantly points out in his column, the hope of transhumanists and Christians alike is to leave behind the conjoined curses of sickness and death that plague humanity. For Christians, this is achieved through resurrection, but what does resurrection mean for our bodies, and can physics give us any insight? Peter Bolt and Matthew Olliffe offer a biblical analysis of the close relationship between sickness and death, and work through Jesus' responses to them in Mark's Gospel. A correct understanding here is fundamental to resolving some present misconceptions of the mission of Jesus, the mission of the Church, and hope in this present world.
In a more light-hearted vein, Catherine Steele and Hannah Thiem reflect on our fascination with superheroes, exploring popular imaginings of what enhanced humans might look like, and where these conceptions fall short. Wendy Cosier's perceptive reflection on our often mistaken attributions of heroic status refocuses us on the beauty, wisdom, and joy to be found in real people in spite of their failures and vulnerabilities.
In other content, Edwina Murphy highlights the significance of generosity in the lives of the early Christians, Trevor Cairney challenges Christians to reflect on the place of faith in their work lives, and Andrew Schmidt ponders the moral limits of punishment and degradation. Two reviews round off the issue: David Scarratt discusses a new book by data expert Ellen Broad on the inexorable march of AI and the questions it raises; and Andrew Cameron evaluates the work of influential utilitarian ethicist Peter Singer, summarised in a recent collection of essays.
As Dr Alexander pointed out during his provocative 2018 Lectures, the issues raised in his article and this present edition will become the subjects of important individual and societal decisions over the coming decades. We appreciate the insights of our authors and columnists as we peer into the future of humanity.
Leave a comment
Comments will be approved before showing up.