Gambling reform in Australia: A 'God' moment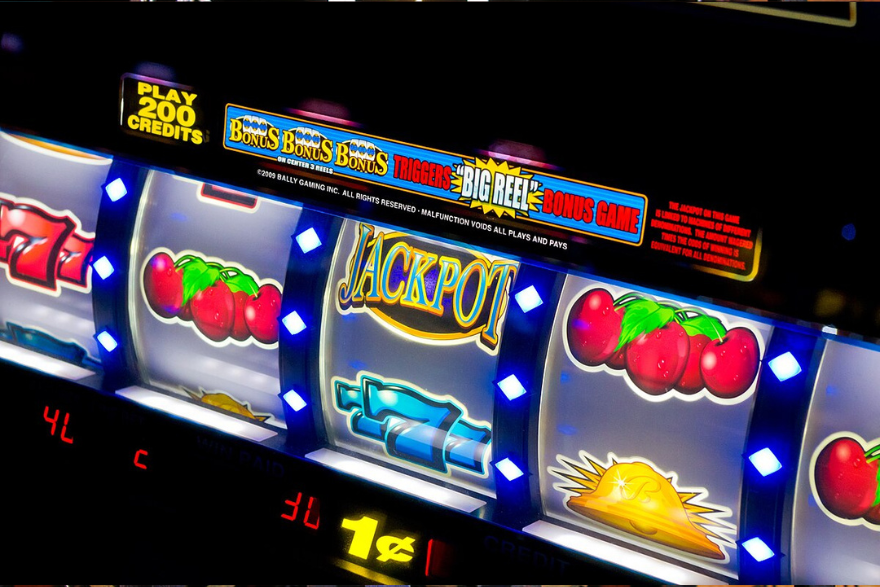 Stu Cameron & Jim Wackett
Three times, the writer of Proverbs records the Lord's displeasure at the use of dishonest weights and scales to defraud people, for example:
The LORD detests differing weights, and dishonest scales do not please him. (Proverbs 20:23)[1]
This follows three injunctions in the Pentateuch to the people of Israel to use only honest scales and weights, including:
You must have accurate and honest weights and measures, so that you may live long in the land the LORD is giving you. (Deuteronomy 25:15)[2]
Later, the prophets point to the use of dishonest weights as being symptomatic of the corruption that would lead to Israel's downfall.
The merchant uses dishonest scales and loves to defraud. (Hosea 12:7)[3]
Dishonest weights were designed to deceive and defraud people in ancient Israel. They were a calculated means to prey upon people, particularly the vulnerable. As Jesus commenced his earthly ministry, quoting the prophet Isaiah, he proclaimed the fulfillment of the prophet's words with the inauguration of his kingdom.
The Spirit of the Lord is on me,
because he has anointed me
to proclaim good news to the poor.
He has sent me to proclaim freedom for the prisoners
and recovery of sight for the blind,
to set the oppressed free,
to proclaim the year of the Lord's favour. (Luke 4:18-19)
At Wesley Mission we are often asked of late why it is we have taken such a strong, vocal, and public stand on gambling reform, and in particular on poker machine reform in NSW. It's because we take Jesus' kingdom vision seriously. In Jesus the kingdom has come and is coming, and it will be consummated when Jesus comes again. We live in the time 'in between', where we live as ones sent by Jesus to continue his work. Sent by the Father, Jesus sends us into God's so loved world.
Our mission as a church of nine multiculturally diverse congregations and as a community services organisation is to continue the work of Jesus Christ in word and deed. That means we unashamedly proclaim the gospel of Jesus Christ because it is the power of God that brings salvation to everyone who believes (Romans 1:16). It also compels us to adorn the gospel of grace with good works which God prepared in advance for us to do (Ephesians 2:10). This includes the work of advocacy in speaking truth to power, as we elevate the voices of those who cannot speak for themselves (Proverbs 31:8), or whose voices have been suppressed or ignored for too long.
In many ways, poker machines can be likened to the deliberate use of dishonest weights and scales. They are intentionally designed to deceive those who 'play' them, and even worse, create dangerous addiction. As Christians it is right that we should be outraged by these insidious machines and the enormous harm they cause individuals, families, and communities.
There are now approximately 200,000 poker machines across Australia, with around 90,000 of these in NSW—the highest concentration by a long stretch of poker machines per head of population anywhere in the world. Sadly, Australia is seen as a world leader in the development and production of poker machines, with the world's second largest gambling machine manufacturer, 'Aristocrat', headquartered in Sydney.
Poker machines are designed with the input of behavioural psychologists so that the lights, the sounds and the visuals lull the user, making them lose sense of time. The music on poker machines is carefully composed to evoke certain emotional responses and promote chemical reactions in the brain.
You lose a bet, but the music is enticingly celebratory. A near win! Next bet could do it! Keep trying! Research has shown that the dopamine hits for these so-called 'near wins' is almost the same as for a win itself. These machines are designed to create and feed addiction. They are precisely the sort of dishonest scales that the Lord detests.
In NSW, there are three layers of harmful addiction when it comes to poker machines.
There is the harmful addiction experienced by many users of poker machines in clubs and pubs, with that harm also indirectly impacting their families and friends. Estimates of the number of people currently being harmed in NSW from their own or another person's gambling range from over 900,000 to 1.7 million.[4] At Wesley Mission our gambling and financial counsellors deal daily with people and families whose lives have been devastated by poker machines.
Then there is the addiction of clubs and pubs in NSW to a toxic, pokies-based business model.
Non-profit clubs in NSW were originally formed by well-intentioned, like-minded people in suburbs and towns across the state coming together to serve their communities. But following the introduction of poker machines—the original 'one-armed bandits'—in 1956, things began to change as the technology of the machines developed and their ability to cause harm rapidly increased. As the independent MP and fierce gambling reform advocate Helen Dalton recently told the NSW Parliament, 'The NSW government legalised a pop-gun, but the industry turned it into a nuclear weapon'. In NSW, it is now possible to lose $1200 per hour on poker machines that can be pre-loaded with up to $7500 in cash.
Clubs that now rely overwhelmingly on people losing money to poker machines have abandoned their original purpose and, despite what they may say, as a result no longer effectively serve their communities. They now prey upon them.
Quarterly data for the last three months of 2022 revealed that the people of NSW lost $2.08 billion to poker machines in just 92 days, with the heaviest losses concentrated in some of the state's most disadvantaged communities. The same data also revealed that total poker machine losses for the entire year in NSW reached a record $8.08 billion. That is the equivalent of $1000 lost for every adult and child in the state. During a cost-of-living crisis, $8.08 billion was lost that might otherwise have been spent in local small businesses, or by families on housing, utilities, and education for their kids.
In the most recent financial year the NSW government collected over $2 billion in 'gaming machine' taxes, and the state's Treasury continues to forecast growing revenues from poker machine taxes year on year. And this is the third layer of addiction in NSW—the addiction of successive governments to the growing tax revenue from poker machines. But at what cost?
Research undertaken in 2017 in Victoria by Central Queensland University estimated that while the Victorian Government collected approximately $1 billion in 'gaming machine' taxes in 2014-15, the social cost of gambling in Victoria that year totalled $7 billion. The ratio in NSW would likely be the same, and almost ten years down the track, the amounts even greater.
That successive governments in Australia are prepared to wear the cost of gambling harm points to the level of state capture the gambling industry has achieved over the decades. Until recently the words 'reform' and 'gambling' would not be uttered in the same sentence by an elected representative who was a member of the Australian Labor Party or the Liberal National Coalition.
However, in the last 12 months what had been a gambling industry-led conversation about dealing with the issue of a few so-called 'problem gamblers' has now turned into a community-led conversation about a problem industry that fewer and fewer are prepared to tolerate any longer. So, what has changed?
There has been the growing anger of Australians about the constant barrage of gambling advertising that now pollutes our favourite sports. The Federal Government has finally acted and is now actively considering the unanimous recommendation of a parliamentary committee to ban all gambling advertising within three years.
In NSW, Victoria, Western Australia, and Queensland there have been the shocking findings of multiple Royal Commissions and Inquiries into negligent and criminal practices of casino operators.
In NSW, the state's Crime Commissioner released a report that revealed the extent of criminal money laundering in pubs and clubs, and the level of gambling with the proceeds of crime.
Investigative reporting by a range of news outlets has highlighted and exposed the US gun lobby-inspired tactics of the gambling industry and the undue influence they have wielded over politics in Australia for too long.[5]
In NSW there is a broad and growing movement of civil-society organisations who are now committed to holding our elected officials to account to deliver real and lasting reforms to address gambling harm and reign in the excesses of the gambling industry.
The genesis of this movement had at its heart a number of Christian churches and Christian organisations who see first-hand the growing human cost of gambling harm, who refused to remain silent and recognised that the struggle for gambling reform was one that was not against flesh and blood, but against the rulers, against the authorities, against the powers of this dark world and against the spiritual forces of evil in the heavenly realms (Ephesians 6:12).
That is why we believe that the movement for gambling reform in Australia is experiencing a 'God moment', where the Lord is mobilising, activating and using his people (and others as well) to address a great evil in our country to which we have been wilfully and shamefully blind for too long.
If I sit next to a madman as he drives a car into a group of innocent bystanders, I can't, as a Christian, simply wait for the catastrophe, then comfort the wounded and bury the dead. I must try to wrestle the steering wheel out of the hands of the driver.
- Dietrich Bonhoeffer[6]
In November 2009, Wesley Mission launched the 'Put Pokies in their Place' coalition. Over 30 organisations have joined the movement, along with thousands of individuals. You can learn more about the movement here.
 Rev Stu Cameron is CEO & Superintendent of Wesley Mission
Jim Wackett is General Manager Communications & Advocacy for Wesley Mission
 __________________________________________
[1] Also Proverbs 11:1; 20:10.
[2] Also Leviticus 19:36; Deuteronomy 25:13.
[3] Also Amos 8:5; Micah 6:11.
[4] 900,000 = 16% of the adult population, based on the estimates of harm in Hing et al, Second National Study of Interactive Gambling, 2021. 1.7million is the sum of people listed on the NSW Office of Responsible Gambling GambleAware web page
[5] E.g. 'High Stakes: Exposing the political games of one of Australia's most powerful lobby groups'. Four Corners Report, ABC, 20 March 2023.
[6] Emmi Bonhoeffer: Essay, Gespräch, Erinnerung/, Sigrid Grabner & Hendrik Röder (eds), 2004, Lukas Verlag, Berlin, p105. Translation adjusted from Google Translate.
Leave a comment
Comments will be approved before showing up.