Book Review: Literature & Theology as a Grammar of Assent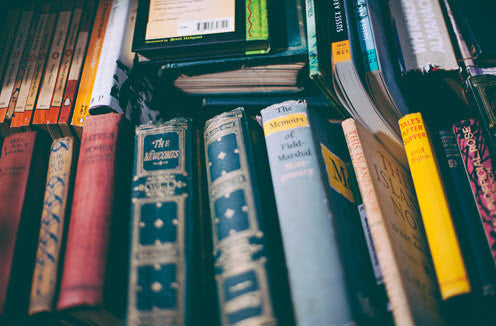 Since 1982, the eminent scholar, Professor David Jasper, has been one of the leading figures in the exploration of the relationship between literature and theology. First at Durham University, and then Glasgow, he has made this significant, sometimes marginalised area of investigation the primary focus of his lifetime of research and writing. In September 1982, at his instigation, the first British Conference on Literature and Religion was held at the University of Durham. These conferences have, with great success, continued on a biennial basis ever since. They have spawned a number of similar conferences in other parts of the world, including Australia, where Jasper has been a frequent visitor. From his background as an Anglican minister (now with the Scottish Episcopal Church), he has made an unstinting commitment to an area that he believes is of great value to all Christian scholars and believers.  
Literature and Theology as a Grammar of Assent encapsulates very effectively the development of this area of academic concern. Beginning with the very first conference, it clearly outlines the nuanced interests of the many scholars concerned. The first generation of scholars (including Ulrich Simon) were still reacting to the horrors of war and the Holocaust. In their efforts to establish a sound centre for their explorations of the interface between religion and literature, they looked to John Henry Newman and the Oxford Movement. We have a rich tapestry of responses to the work of these pioneers in Jasper's book. It captures the highlights of this burgeoning interest, with chapters on John Coulson, Ulrich Simon, Martin Jarrett-Kerr, Werner G. Jeanrond and Robert Detweiler, amongst others. All have been involved in the nascence of this movement, along with Elisabeth Jay, Stephen Prickett, David Klemm and others in the UK.  In addition to a discussion of their contributions, and attendant trends in literary theory and theological discourse, some attention is given to the notion of the Bible as Literature. Initiatives in Europe, Australia and China are also discussed, Jasper having been a key figure in promoting this work internationally. There are also very insightful chapters on the poetry of the Oxford Movement and on the Christian Eucharist.
David Jasper's work epitomises the very best of British scholarship. With its thoughtful, erudite sweep through the three decades plus in which the relationship between literature and theology has been reconsidered (often with suspicion and opposition), Jasper capably articulates the fact that bringing a theological perspective to bear on any area of knowledge is always worthwhile. Having passed through the vagaries of postmodernism, both literature and theology have emerged individually stronger and untarnished, at times interwoven in their common goal of helping us to understand the purposes at the heart of  our human existence. Anchored in a strong Christian faith, David Jasper is a worthy descendant of all those, in centuries past, who believed so strongly that faith and knowledge should not be divorced and that much is to be gained by seeing life with questing eyes of faith. This volume is a fitting tribute to a remarkable career.
Leave a comment
Comments will be approved before showing up.