The Flowing Life: Happiness and Optimal Experience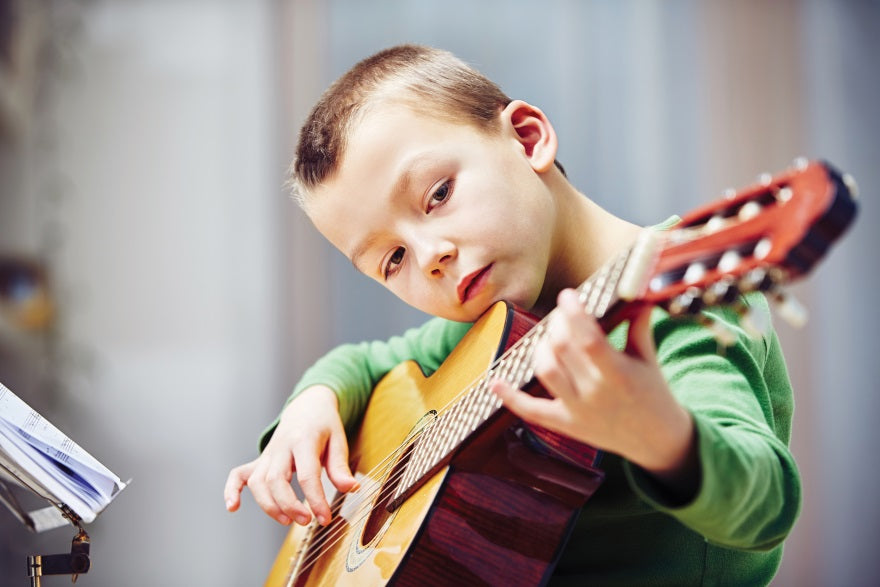 It is nearly thirty years since psychologist Mihaly Csikszentmihalyi published his book Flow: the psychology of optimal experience (Harper Perennial, 1990), but it is still cited in current research papers on happiness. Amidst the huge number of ideas that are propagated on the topic of general wellbeing and health—diets, exercise programs, mindfulness and so on—flow seems to disappear into the crowd. Yet it's an important concept and one that is worth considering in everyday life. I also think it resonates strongly with various aspects of Christian ethics, which for me makes it interesting. Whatever your reason for investigating, I think it's worth knowing about.
Why? Because understanding flow could make your life happier. Its most enthusiastic proponents say, it will make your life happier.
Yet that in itself is a contentious issue. Can you make yourself happy? Is it possible to search for happiness, and find it?
There are certainly many who would say, no. In fact, that has been by far the most common reaction I have received when people find out I am writing a book on happiness. You can't find happiness by looking for it, I'm knowledgably told. It can't be pursued. It's elusive. As soon as you try to be happy, you won't be. It can only come by accident.
Such a view has impressive authority behind it, too: J. S. Mill, for one. 'Those only are happy (I thought) who have their minds fixed on some object other than their own happiness… Aiming thus at something else, they find happiness by the way,' he wrote. 'You will never be happy if you continue to search for what happiness consists of,' said Albert Camus, and Victor Fraenkl is often quoted in a similar vein.
Yet an immense modern research effort disagrees. Happiness, or subjective wellbeing as it is more frequently called in these rarefied circles, is something that can be quantified and its causes evaluated. You can do things to make yourself more happy, and you can do things that make you less happy. Courses, therapies, workplace programmes, policies and coaches have appeared in the wake of such discoveries. You want to be happy? Come to us, we will teach you. Aim for it, and it's yours.
It's rather paradoxical, then, that one of the things that does demonstrably make people happier is this odd thing called flow.
Flow is the experience of losing oneself in the moment. It is not about being distracted, or daydreaming—almost the opposite. It happens when you are so involved in what you are doing, concentrating so hard on something, that you lose consciousness of the fact that you are doing it. All that is there is the experience. You forget why you're doing it, you forget that you are doing it. All you are conscious of is the immediate activity.
Csikszentmihalyi came into this area of research through his discovery early on that happiness doesn't just happen. 'Happiness, in fact, is a condition that must be prepared for, cultivated, and defended privately by each person' (p2). Yet how can this happen, when we don't control most of our circumstances?
It is true that we don't, Csikszentmihalyi says, yet 'we have all experienced times when, instead of being buffeted by anonymous forces, we do feel in control of our actions, masters of our own fate. On the rare occasions that it happens, we feel a sense of exhilaration, a deep sense of enjoyment that is long cherished and that becomes a landmark in memory for what life should be like.' (p3)  This sense is what he calls optimal experience. It does not come in times of relaxation, but when you are stretched to your limits because you are trying to accomplish something you think is worthwhile. It is something you make happen by challenging yourself to do something difficult.
Csikszentmihalyi began his research studying experts: musicians, chess masters and so on. We are familiar with the 'ten thousand hours' theory that tells us the amount of time taken to develop expertise. What Csikszentmihalyi was interested in was what was happening, psychologically, when these experts demonstrated their expertise; what state they were in when their developed expertise was in play. That state he called flow. It is the state in which people are so involved in an activity that nothing else seems to matter; 'the experience itself is so enjoyable that people will do it even at great cost, for the sheer sake of doing it' (p4).
All very well for the experts; what about the rest of us? The exciting news is that Csikszentmihalyi then discovered that anyone can have this experience. It is not the expertise that creates the experience; it is the manner of pursuing it.
Flow can happen spontaneously. Sometimes you might have an experience of extreme joy, 'a feeling of ecstasy for no apparent good reason: a bar of haunting music may trigger it, or a wonderful view, or even less—just a spontaneous sense of well-being' (p49). There are, however, particular activities most likely to produce it.
Some activities are designed to make flow easier to achieve: making music, dancing, sport. They have rules that require the learning of skills, they set up goals, they provide feedback, they make control possible, they facilitate concentration and involvement by differentiating the activities from everyday life (special places for doing them, uniforms, and so on). They transport the person into a new reality; you are pushed to higher levels of performance, led to new states of consciousness. It has to matter to you, so different experiences will produce flow for different people. Sometimes it can happen in activities intended for other purposes because of how you value them, like raising children.
Nonetheless, achieving flow is not easy. There can be all sorts of environmental obstacles to this kind of enjoyment of activity. On the large scale, slavery, oppression, exploitation, destruction of culture or social anarchy will make any flow activity hard to achieve. When people are constrained by the social system to act in ways that go against their goals, such as working in meaningless tasks, or endless bureaucracy, it can be almost impossible to turn what you are doing into a flow activity.
At the same time, people in wealthy countries can have a lot of free time that is not translated into this kind of enjoyment; it is wasted watching TV or Youtube. We need skills to enjoy life, to avoid being bored and frustrated. We need not just opportunities, but the ability to restructure consciousness so as to make flow possible.
Some people might be born with a better ability to control consciousness. They might be less prone to suffer attention disorder and may experience flow more easily. It appears some people are naturally better at shutting down unnecessary stimuli at will so they can concentrate on just one thing. How parents interact with children can have a big effect. Ideally, families would provide clear boundaries, goals and feedback; interest in what children are doing, feeling and experiencing; some level of choice; commitment, where the child feels safe; and challenge, where parent provide increasingly complex opportunities for children.
For all this focus on disciplining consciousness, Csikszentmihalyi also has a strong emphasis on the body. In fact, he says that the first thing to be done in learning to improve the quality of life in this way is to learn to control the body and its senses.
Most people ignore the capacity of the body, leaving it untrained and unused. So the senses give us chaotic information, bodies move in random and clumsy ways, the insensitive eye presents ugly sights, the unmusical ear hears only jarring noises. Therefore it is of benefit to train one's body and one's senses.
What might this involve? For one, striving to become better in some athletic skill. The level of skill and the precise goal is irrelevant; this is not about being an excellent sportsperson, but trying to improve. Enjoyment does not depend on what you do, but how you do it. Dance suits flow, no matter your level, as long as you pay attention and concentrate on it.
Becoming more educated in the visual arts can train your eyes to see better what is in front of you. When this happens, a great work of art can thrill you; or you learn to find joy in even a simple suburban scene. Learn how to listen to music, rather than just hear it. Concentrate on it, set aside special times for it, do nothing else at the same time. Let it evoke emotions and responses; learn to analyse it. Making music can be even more powerful. Or perhaps you are more of a gourmand: pay attention to preparing and eating food, with the discipline to avoid gluttony.
Flow can also be achieved more cerebrally: deep reading of good literature; solving mental puzzles; or thinking about art, music, or culture. Enhance your skills in language, maths, or some other abstract notation system. Memorisation is actually a very useful task for developing control of consciousness. Most people do not have this skill and never train to have it, but it provides considerable content for consciousness, independent of the order of the environment. (Those skilled in Bible meditation speak highly of the value of memorisation.)
Solve crossword puzzles; better still create them. Read poetry. Write it. Keep a journal. Writing creates patterns of order out of random events. Write history—your own, or that of your group. Read history and inhabit it, visit sites that now have meaning. Observe and record natural phenomena. Think philosophically. Stop thinking of 'amateur' or 'dilettante' as insults: they refer to someone who loves, or finds delight in, the activity. A beneficial side effect of consciously developing mental skills like this, is that you are less likely to be manipulated by the media, entertainers or salespeople.
Another aspect of finding flow is learning to enjoy other people. Most people hate being alone, because keeping order in the mind from within is difficult; but many people don't know how to connect with another person's life. It does not come through social media, I may add; nor limited character declarations or likes. It does not come through following at a distance. It involves things like cultivating the lost art of conversation, using words for more than just conveying information. It comes from listening, and caring, and paying attention to others' real lives, not just edited highlights.
Whether physical or mental, to enjoy flow in an activity, it must meet the same conditions: there must be skill, rules, a goal, feedback, concentration, and a challenge that is hard, but not too hard.
*           *           *
There is a lot I like about this idea of flow. First of all, I can testify that it works. I find it in the experience of writing, when I forget all time, being simply focused on my goal; especially when the goal is not 'finishing the article' or 'writing 2000 words', but explaining the concept I mean to convey or expressing the narrative I want to write. I have experienced it in exercise: striving to complete just one repetition more than I managed last time, or to manage to do that technique that I've been working on. It leaves me elated and joyful, and that feeling lasts all day and usually through the next day too.
I also like the emphasis that flow literature places on the body. What we do with our bodies matters, and affects us as people. Those of us who are intellectually inclined can find it easy to forget the importance of the physical body; those spiritually inclined can do so, too. However the Bible is very clear that we are embodied, and that physicality is important to who we are.[i]
There is a lot to be said for the loss of self-consciousness advocated in the flow lifestyle; the focus that encourages character traits valued within Christianity—contentment, altruism, and being concerned about others rather than obsessed with oneself (e.g. 1 Timothy 6:6-8; Philippians 2:1-11). This is a good lifestyle, as well as demonstrably good for you, as research into happiness and resilience has continued to demonstrate. Psychologists may advocate such things because they are mentally healthy; I want to add, more importantly, they are spiritually healthy.
The amount of experimental data available confirms that what Csikszentmihalyi is advocating, works. This is indeed a way of improving one's enjoyment of life. Presumably the more flow experiences one can have in a week, the happier one will be. Maybe the most positive life would be the one where flow experiences happen all the time. As Csikszentmihalyi says:
When that is accomplished, and a person feels in control of life and feels that it makes sense, there is nothing left to desire. The fact that one is not slim, rich, or powerful no longer matters. The tide of rising expectations is stilled; unfulfilled needs no longer trouble the mind. Even the most humdrum experiences become enjoyable. (p7)
Yet for all its practical use in making life more enjoyable, I have reservations about the concept of flow. For what Csikszentmihalyi is really talking about is not what I would call happiness, despite his claim that
in the long run optimal experiences add up to a sense of mastery—or perhaps better, a sense of participation in determining the content of life—that comes as close to what is usually meant by happiness as anything else we can conceivably imagine. (p4)
No; I can imagine things that are closer to happiness than that. True joy, I would argue, does not come from a sense of mastery, but from a sense that we do not need to be masters; indeed, a recognition that we cannot be. Happiness based on mastery is always going to be unstable, because the fact remains that we are not masters of our lives. Too many things are out of our control; bad things will still happen, however masterful we manage to make ourselves feel (e.g. Luke 12:13-21; James 4:13-15). A far better basis for feeling secure is knowing the God who actually is master (Luke 12:22-34; Romans 8:28-39).
Moreover, Csikszentmihalyi is advocating more than just having episodes of flow in one's life in order to make it better. For him, this actually is the meaning of life. He proposes that we make the whole of life into a flow experience: 'Whatever it is, wherever it comes from, a unified purpose is what gives meaning to life.' (p217)
Of course Csikszentmihalyi, who is fiercely anti-religious and I assume atheist, would naturally focus on the immanent. For him, that is all there is. However his answer is itself illusory. We cannot actually have mastery over all of life. We are not masters. However great our sense of dominance, the truth is that we are not in control of the world or our lives within it. The external world constantly demonstrates to us that we are not sovereign.
To ignore that fact—to be so caught up in the flow of life, pursuing whatever it is that we made our purpose, to the extent that we never give a thought to our own lack of transcendence—is delusional, and however happy it might make us, dangerous.
This is demonstrated in Csikszentmihalyi's own text. There is some room, he says, for saying some purposes are better than others: Mother Teresa's purpose was probably better than Napoleon's, which brought the death of thousands. Yet they both achieved 'equal levels of inner purpose, and therefore of optimal experience' (p216). This is a real danger. If a warmongering dictator can have equal optimal experience to a woman who devoted her life to charity, then clearly optimal experience is not what makes life worth living. There are more important things to aim for in life, and the one who aims for a flow life, always absorbed in the task at hand, is in no position to be able to evaluate these meta-issues.
What Csikszentmihalyi says about the flow experience itself seems to be true: losing oneself in purposeful activity is indeed a joyful experience. But I'm not sure it's the only kind of joy, or even the best kind. In fact, I do not want the whole of my life to be a flow experience. Yes, it is good to have at times; but I also want the flow experience to stop, so I can step back and be conscious of myself and the rest of life. I want to be aware of greater things than what is immediately in front of me. I want to be conscious of time passing and of the world heading somewhere. I especially want to be aware of the God who is transcendent over me and my life.
I want to do that because that is truth and reality; I also think it has the capacity to increase my joy beyond what flow experiences can generate. Yes, there is joy to be found in losing myself in purposeful activity; but there is greater joy to be had in knowing that my activity is not what makes the world run, and thanking God for that.
Dr Kirsten Birkett lectures in ethics and philosophy at Oak Hill Theological College, London, and is a Latimer Research Fellow.
[i] E.g. Genesis 2:21-23; Psalm 139:13ff; 1 Corinthian 6:13-20; Philippians 3:20-21.
Leave a comment
Comments will be approved before showing up.