Social Prescribing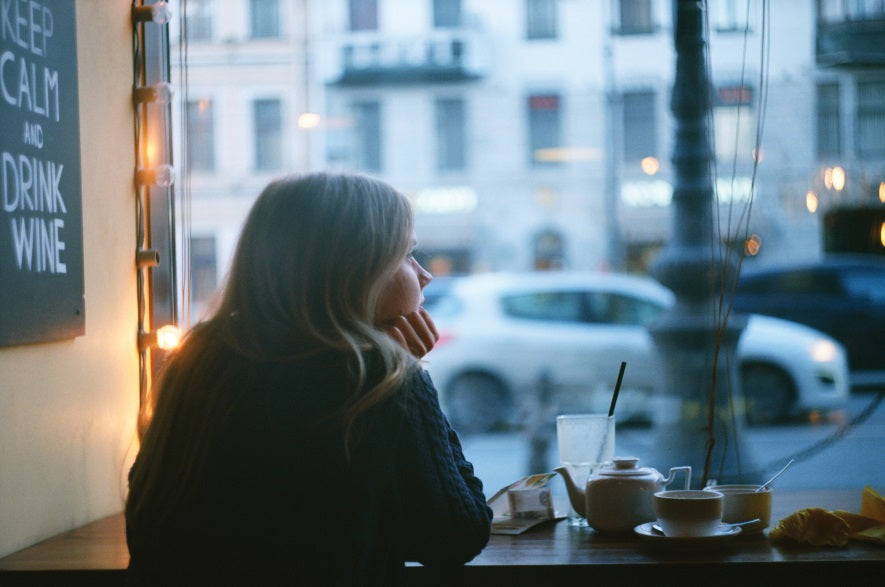 Loneliness and a sense of social isolation are now recognised as a social determinant of health[1]—that is, such experiences if prolonged can have a significant and lasting negative impact on both physical and mental health. Humans are inherently social creatures, and while we benefit from short breaks from social interactions, when this becomes the norm or is involuntary there are serious health consequences.
For example, young people and students experience negative consequences from feeling cut off from their peers, including disengagement from learning, increased risk of experiencing mental illness, and an increased likelihood of engaging in anti-social behaviours into adulthood.[2] Older people who report feeling lonely much of the time also experience an increased risk of dementia, depression, heart problems, cognitive difficulties and poor sleep patterns.[3] In other words, the consequences of social isolation are incredibly profound, stretch across the life course, and have a ripple effect from eroding individual wellbeing to creating acute social problems.
People who feel socially isolated also show up in the doctor's office more often, even when there are no other health concerns that need to be addressed.[4] Historically, the tools available to medical doctors have been medicinal ones, but a traditional prescription is not the proper fit to a social problem such as loneliness. Following on from an initiative in the U.K. village of Frome that was started by Dr Helen Kingston in 2013,[5] the concept of social prescribing is starting to gain traction.
Social prescribing provides medical doctors with a network of people and programs which can assist patients to connect with a broad range of programs or activities in the community. Depending on the patient's interests and capabilities, these can vary widely, from visiting museums or taking nature walks to joining a choir or a knitting group. Incredibly, Frome has seen a 14% reduction in unplanned hospital admissions across 5 years, while a neighbouring community experienced a 28.5% increase over the same timeframe.[6] The interest in the potential of social prescribing is so great in the U.K. that late last year Prime Minister Theresa May announced a new Loneliness Strategy with social prescribing at its core.[7] Australian medical professionals are also starting to take notice.[8]
Let's not leave it to the doctors.
Social prescribing is still a new idea and is implemented in varying ways; the evidence base is therefore limited at this time. Nevertheless, positive social interactions and engaging in activities that are enjoyable tend to have a positive impact on overall wellbeing, and there is no need to wait for a medical doctor to write a prescription before taking action. Some of the elements to look for include activities that encourage creativity[9] and incorporate the arts;[10] movement, exercise[11] or time spent outdoors; [12] learning;[13] social interaction;[14] and incorporating enjoyable music.[15] Choirs and dance classes are particularly touted as good options that incorporate many of these elements, although my research indicates any social activity will have a positive impact on wellbeing if it's something you enjoy.[16]  Some people may find using an evidence-based app, such as MoodPrism,[17] will help to track current emotional state and identify what activities contribute to feeling more positive.
While looking after our own wellbeing is a start, it's important to also be aware of people around us, and to connect with people who may be struggling. Churches can and do play an important role in ensuring people are experiencing social connection and enjoyable activities. Churches are natural centres of positive social interaction, and include many of the elements known to increase a sense of wellbeing and social connection, including music, cognitive stimulation, coordinated behaviours and a shared goal. There is a noted shift from a practice of exclusion within the temple walls (and indeed in society more generally) that is advocated for in the Old Testament (see, for example, Leviticus 5) to one of inclusion in the New Testament, where we are told there is neither Jew nor Greek, slave nor free, male nor female (Galatians 3:28), and we are admonished to bear one another's burdens (Galatians 6:2), sing hymns, songs and spiritual songs (Ephesians 5:19, Colossians 3:16), and share with anyone in need (Ephesians 4:28).
Susan Maury is a PhD candidate in psychology at Monash University, exploring the wellbeing benefits of social group membership, and a Research and Policy Specialist with Good Shepherd Australia New Zealand.
[1] The Australia Institute of Health and Welfare says that determinants of health are 'factors that influence how likely we are to stay healthy or to become ill or injured… Many of the key drivers of health reside in our everyday living and working conditions—the circumstances in which we grow, live, work and age. These social determinants include factors such as income, education, employment and social support.' https://www.aihw.gov.au/reports/australias-health/australias-health-2016/contents/determinants
[2] S. Maury, & N. Rickard, 'Wellbeing in the classroom: How an evolutionary perspective on human musicality can inform music education'. Australian Journal of Music Education Vol.50:1, 2016, pp3-15.
[3] S. Maury, & N. Rickard, (in press) Exploring the mechanisms of wellbeing effects for group membership: A comparison of older choir and exercise group members.
[4] T. Cruwys, J. R. H. Wakefield, F. Sani, et al, 'Social Isolation Predicts Frequent Attendance in Primary Care'. Annals of Behavioral Medicine Vol.52:10, 2018, pp817-829.
[5] G. Monbiot, 'The town that's found a potent cure for illness – community'. The Guardian, 21 February 2018. https://www.theguardian.com/commentisfree/2018/feb/21/town-cure-illness-community-frome-somerset-isolation 
[6] J. Abel, H. Kingston, A. Scally, et al, 'Reducing emergency hospital admissions: a population health complex intervention of an enhanced model of primary care and compassionate communities'. British Journal of General Practice Vol.68, 2018, p676. https://bjgp.org/content/68/676/e803
[7] G. Bedell, 'Lonely people need social connections – don't make a song and dance of it'. The Guardian, 16 October 2018. https://www.theguardian.com/commentisfree/2018/oct/16/lonely-people-local-connections-song-dance-social-prescribing
[8] N. Bromley, 'Social prescribing of non-clinical services within Australian primary care: Is it more than just a good idea?' Power to Persuade, 17 October 2018. http://www.powertopersuade.org.au/blog/social-prescribing-of-non-clinical-services-within-australian-primary-care-is-it-more-than-just-a-good-idea/13/10/2018
[9] P. Crawford, 'The arts are a shadow health service – here's why'. The Conversation, 7 November 2018. https://theconversation.com/the-arts-are-a-shadow-health-service-heres-why-105610
[10] N. J. Holt, 'Using the experience-sampling method to examine the psychological mechanisms by which participatory art improves wellbeing'. Perspectives in Public Health Vol.138:1, 2018, pp155-165.
[11] E. E. Bernstein, & R. J. McNally, 'Exercise as a buffer against difficulties with emotion regulation: A pathway to emotional wellbeing'. Behaviour Research and Therapy Vol.109, 2018, pp29-36.
[12] C. A. Capaldi, H. -A Passmore, E. K. Nisbet, et al,  'Flourishing in nature: A review of the benefits of connecting with nature and its application as a wellbeing intervention'. International Journal of Wellbeing Vol.5:4, 2015. http://internationaljournalofwellbeing.org/ijow/index.php/ijow/article/view/449
[13] M. Narushima, J. Liu, & N. Diestelkamp, 'Lifelong learning in active ageing discourse: Its conserving effect on wellbeing, health and vulnerability'. Ageing & Society, 2016, pp1-25.
[14] S. Cohen, & D. Janicki-Deverts, 'Can we improve our physical health by altering our social networks?' Perspectives on Psychological Science Vol.4, 2009, pp375-378.
[15] A. M. Croom, 'Music practice and participation for psychological well-being: A review of how music influences positive emotion, engagement, relationships, meaning and accomplishment'. Musicae Scientiae Vol.19:1, 2015, pp44-64.
[16] S. Maury, & N. Rickard, 'A comparison of the effects of short-term singing, exercise, and discussion group activities on the emotional state and social connectedness of older Australians'. Music & Science Vol.1 2018. https://journals.sagepub.com/doi/abs/10.1177/2059204318800607
[17] Find out more about MoodPrism here: http://www.moodprismapp.com/
Leave a comment
Comments will be approved before showing up.