God's gift of the imagination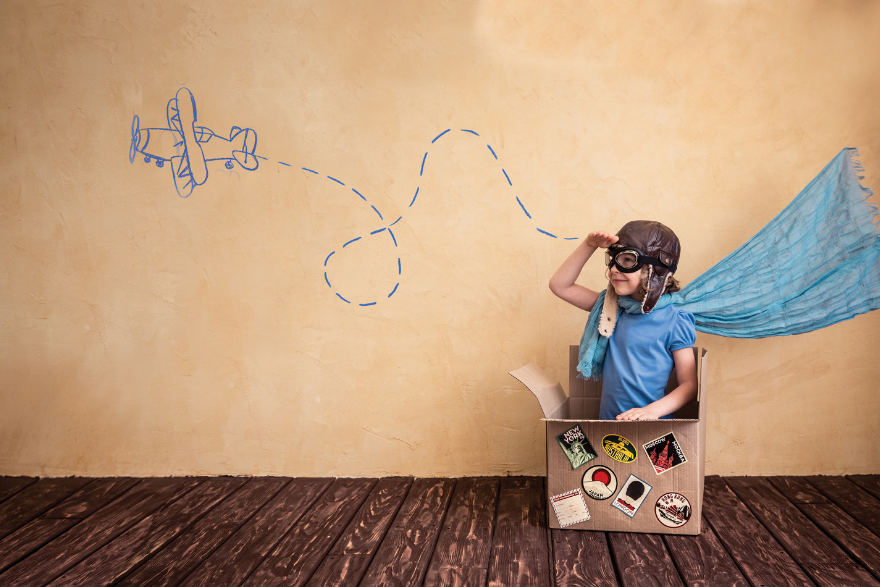 The imagination is one of God's remarkable gifts to humanity. Yet for centuries, it was viewed with suspicion. Verses of Scripture like Genesis 6:5 were used to suggest that just as in the time of Noah, imagination was problematic and to be despised as 'every inclination of the thoughts of the human heart was only evil all the time'. Such selective use of Scripture missed the truth that imagination was also a gift of God, and in fact could be used by mankind to help grasp, understand and be moved by great biblical truths such as 'how wide and long and high and deep is the love of Christ, and to know this love that surpasses knowledge' (Ephesians 3:14-19). God gave us minds, including imaginations, as a good gift, that we might know him, enjoy his creation in all its wonder, and grasp the depth and rich meaning of his word. The imagination is a gift of God to be used for his good purposes.
Trevor Hart reminds us that the imagination is 'pervasive [and] a feature of our existence [and is close] to the heart of our existence'.[1] Indeed, it is a critical feature of our humanity, with connections to the mundane and everyday activities of life. It can be implicated in 'expecting, planning, exploring, fearing, hoping, believing, remembering, recognizing, analyzing, empathizing, loving, conjecturing, fantasizing, pretending'.[2] And, of course, it is essential within the creative activities of life like language, art, literature, music, and invention.
As I have written elsewhere, our 'wholeness' as God's creatures includes 'the body, mind, desires, and imagination'.[3] Hence, our efforts to educate children should reflect this holism. We should identify and nurture the creative imaginations of our children, so they might not only appreciate the fullness and wonder of their world, but have opened to them new areas of learning.
An area of great sadness for me as a teacher is that in some schools today, there seems to be less room for the imagination of children to be identified, used and celebrated. It is a sad indictment upon schooling in the 21st century that we seem to be removing opportunities for our students to use the imaginations that God gave each of them as a special gift.
Martin Buber[4] once berated the organisers of a conference for teachers, who invited him to speak to them about how the imagination might be 'developed' in their students. He pointed out that God had already given all of humanity imagination. It was an 'original' instinct, and their imagination and creativity grew out of this imaginative God-given disposition. Furthermore, while teachers might stifle this gift of God, it was not something for them to develop, it already existed within them. It would seem today that there is less space allowed in the curriculum for our students to use the imaginations God gave them.
Might we as teachers and parents not neglect the God-given precious gift of the imagination, but nurture it in our children, and allow space for it in our schools. For it is one of God's precious gifts to us to expand our minds and horizons, and to assist us to grasp that which at times is beyond our understanding.
Prof Trevor Cairney OAM is Head of the Moore College Foundation and was founding Director of CASE. He has published many articles and books, his latest being Pedagogy and Education for Life. He is a Life Fellow at UNSW and Honorary Professor of Education at Sydney University.
ENDNOTES
[1] Trevor Hart, Between the Image and the Word: Theological Engagements with Imagination (Ashgate, 2013), p5.
[2] Ibid.
[3] Trevor Cairney, Pedagogy and Education for Life: A Christian Reframing of Teaching, Learning, and Formation (Wipf & Stock, 2018), p48.
[4] Martin Buber, Between Man and Man (Routledge, 1947), pp98-102.
Leave a comment
Comments will be approved before showing up.