Book Review: Fearfully & Wonderfully Made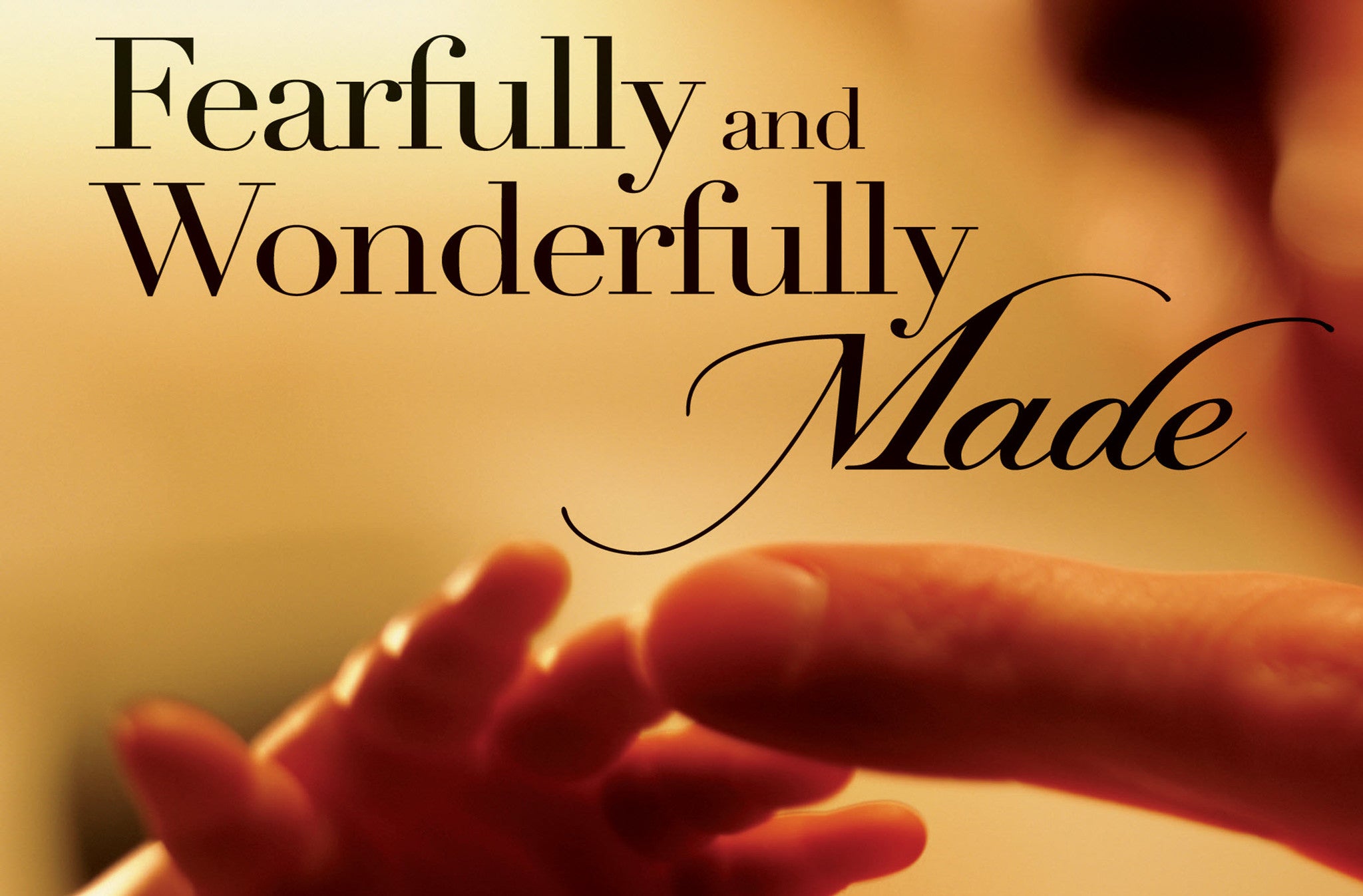 Dr Megan Best's book Fearfully and Wonderfully Made (Matthias Media, 2012) was released in December 2012 after many years of research, discussion and biblical scholarship by the author. Like many people, I have been waiting anxiously for the book, and felt privileged to read an advance copy last year. Dr Best is a bioethicist and palliative care doctor who lives and works in Sydney. She has been an associate and faculty member of CASE since its inception in 2002, and is well known to many of our readers and CASE associates from her articles and conference presentations.
Dr Best has been one of the most effective Christian voices in this country on ethical issues concerning the beginning and end of life. As a result, many of her colleagues and friends have urged her to write this book. We all wanted a single volume that records the varied arguments and wisdom of her study over at least two decades. The book has achieved this goal. We also hope to see one on the 'end' of life in time.
Fearfully and Wonderfully Made is an important book for those of us who want to understand the ethical and moral issues concerning the beginning of life, but who have difficulty keeping up with the medical and technological changes, not to mention the many voices commenting on them. The title of the book is obviously from Psalm 139:14—'I praise you because I am fearfully and wonderfully made; your works are wonderful, I know that full well.' From the very cover of the book Dr Best acknowledges that her arguments will be framed by her belief that we are God's creation. He made us wonderfully well, and as his creation, he expects us to praise and fear him. 
But this book is not simply a theological explanation and argument. Dr Best makes it clear that she is not a trained theologian, though she uses the Bible well in her discussions. She approaches her task as one trained medically who seeks to live an ethical life that is just and morally defensible. But she does this as a Christian who sees the Bible as God's word to us that should be considered with other evidence.
Part of the appeal of Fearfully and Wonderfully Made is that Dr Best seeks to engage with writers who hold different views of the world. She does this systematically, rationally and graciously. Her task is to tussle with alternative arguments and to consider them in the light of the best scientific and medical knowledge available.
One of the great benefits of this book is that in the rapidly changing field of reproductive medicine, we need accurate and well-informed information. Hopefully, this knowledge is indisputable within the limitations of current knowledge, and where there are alternative views Dr Best discusses them. But she also sets out to consider how this knowledge can be interpreted ethically within a sound biblical framework.  Her book provides what has been lacking in both of these vital areas. Built on extensive historical, biblical and medical research, Fearfully and Wonderfully Made is arguably the most comprehensive book of its kind: the extensively researched and biblically based ethical handbook that many of us have been waiting for.
Dr Best has set out to write a book that will inform Christians and non-Christians seeking answers to the many issues and questions that face us concerning the beginning of life. This book is testament to her good scholarship as she weaves together the best secular knowledge, ethical, moral and historical writings, medical research, public policy, law, personal experience and biblical wisdom. This incredible synthesis is done with a great sense of compassion and without judgement. The book is written with humility, grace and understanding of the varied circumstances of the lives of those who face dilemmas and decisions to be made prior to conception, after conception and at the time of birth. The facts and the pain of many are at times confronting. Few people will be able to read the chapters on abortion, miscarriage and infertility without tears.
The book has 526 pages, sixteen chapters, an epilogue and five detailed and helpful appendices. There is virtually no major topic that the book does not address on the beginning of life. She begins the book by tackling many of the most challenging 'what if?' scenarios used to support pro-choice positions in support of abortion. 'What if a young girl is pregnant as a consequence of rape?' Or 'What if the baby has a serious problem?' She works through each of these scenarios which provide a framework for the whole book. What are the ethical and biblical answers to such difficult questions?
Dr Best deals with the biology of embryological and foetal development, the moral status of the embryo, and questions of personhood, intercourse and marriage. She then outlines a model for ethical decision-making and applies this in the following chapters. What should we know about contraception and what are the key ethical concerns? What are the facts about pregnancy, abortion and varied types of screening during pregnancy? What are the risks, ethical dilemmas and future challenges within areas of science like eugenics (i.e. improvement of the human race through breeding)? In chapters 9 to 12 she deals honestly and compassionately with the most heart-wrenching issues of abnormality, infertility, miscarriage and stillbirth, as well as the use of assisted technologies such as IVF. Finally, in chapters 13 to 16 she addresses some of the most challenging future issues that cannot be ignored. Can we say no to assisted technologies?  What do we do with leftover embryos (an estimated 400,000 in the USA alone)? How do we respond to embryo research, stem cells and cloning? What is the Christian response in an age where it seems as if humanity is playing at being God? As an added bonus, the appendices contain much valuable and detailed information, including how oral contraceptives work, commercial markets for abortions, human genetics, how umbilical cord collection could be useful, and a long list of useful resources.
Dr Best has committed a large part of her life to understanding the moral and ethical issues that we face in relation to conception, birth, abortion, miscarriage, pregnancy, and reproductive technologies of all kinds.  The result is a seminal and unique volume that fills a great gap. It will inform, challenge, offer hope and give answers to the many people who struggle with the complex range of issues that face us, as we seek to understand and make decisions about the beginning of life. I wholeheartedly commend it to you.
Leave a comment
Comments will be approved before showing up.